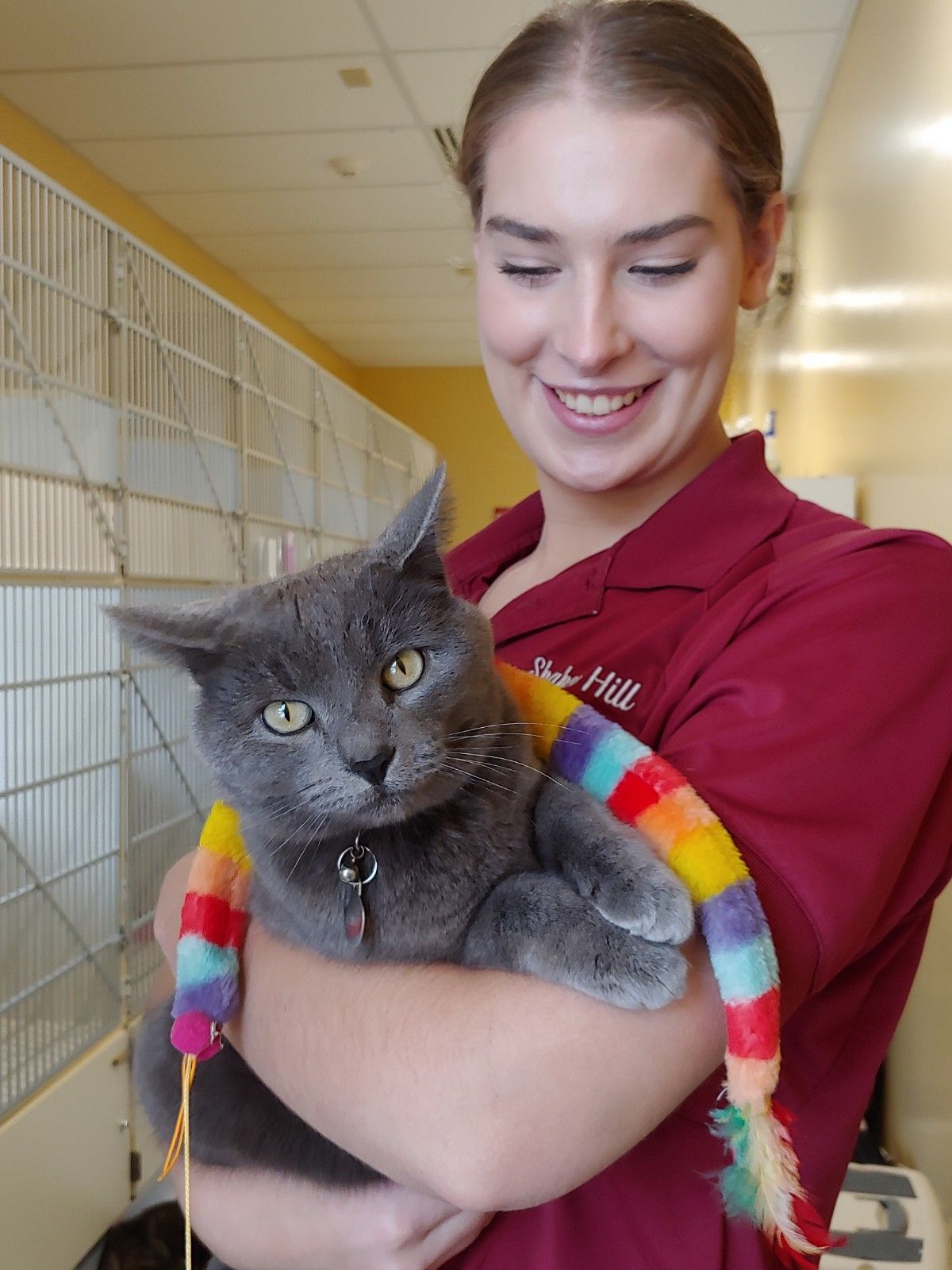 Hello everyone! My name is Kanye and I love to stay with my friends at the Shaker Hill Pet Resort. My parents love me so much that they let me go on vacation at the resort in a 5 level cat condo. The resort staff has amazing accommodations. I even have my very own window to sit at and stalk… I mean, watch the birds. They have so many toys for me to use in the playroom, there are even a scratching post and a cat tower that's over six feet high!

I get so excited when my parents drive me up the driveway to Pittsfield Vet because I know I'm going to see my friends at the Shaker Hill Pet Resort. My parents explain to the staff what my routine at home consists of for my feeding, playtime, and even cuddles… when I allow it. After I've said my goodbyes to my mother and father, one of the lovely staff members escorts me to my condo. I'm so thankful that our resort room is exclusively for cats only.

When I get in the cat room I enjoy roaming around my 5 level condo that reaches all the way up to the ceiling. The staff has prepared my cozy condo with fuzzy blankets and my favorite toys from home that my mom sent with me. My mom always packs my favorite toys. I have my stick toy, and 3 mice that I love to run around the entire cat room with, and the fuzzy cat mat that I like to lounge on.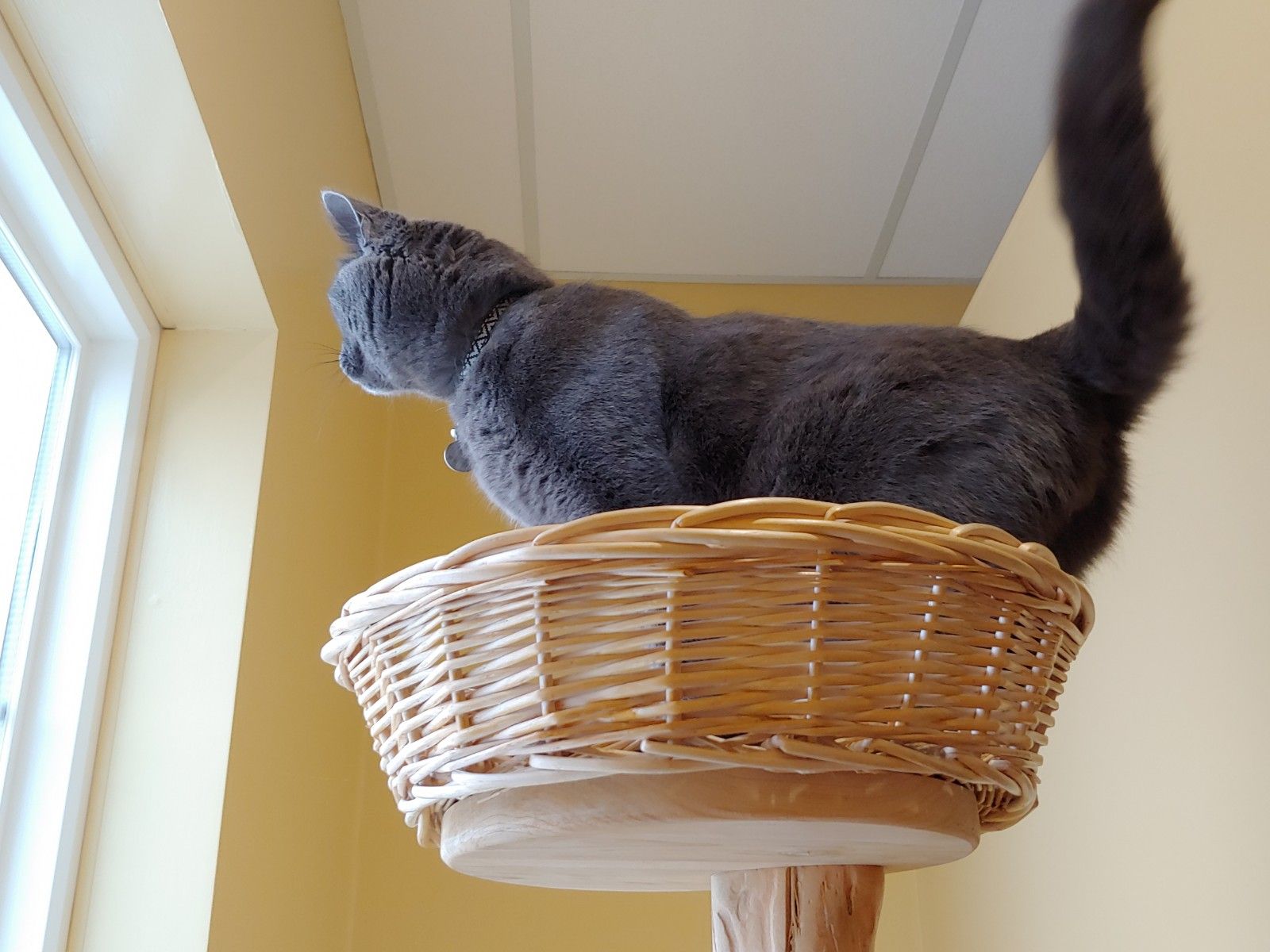 I noticed that my friends are here on vacation too. We love to hang out together. I always have multiple friends I can play with when I come to stay. The staff takes such great care of us all. They give us a lot of attention every day because they know we are marvelous and deserve to be treated like the royalty that we are. I am usually the king of the cat room while I'm here, and if I'm not the center of attention I will let you know. The staff knows that I adore having my yummy food in my condo all day so I can nibble on it when I'm hungry. I particularly love it when they bring me some canned food at night, that's my favorite! Observing all the critters outside my window near the bird feeders helps to keep me busy when I'm uninterested with the humans.

At the end of my stay, I get sad because I will miss my friends at the resort who I enjoy spending my time with… when I'm not napping. My retreat time has expired and now I must let my family have a turn at giving me praise and devotion. Farewell for now my puuurrrrfect friends. Until next time this is the life of Kanye.