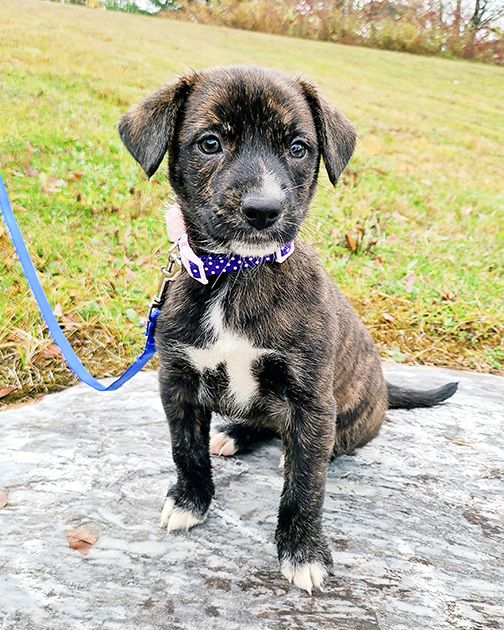 Don't Wait Until It's Too Late to Socialize Your Puppy
Socialization Isn't Just About Other Dogs and People
Socialization includes common experiences that your dog will have throughout their life, such as handling at the vet or groomer, getting their nails trimmed, the sound of the vacuum, and different kinds of surfaces they'll need to walk on. Luckily, the Puppy Preparedness Project at the Shaker Hill Pet Resort can run-through many of these things for you. Shaker Hill Pet Resort can provide a one on one adventure for your pup with all the perfect elements that your new pup needs to experience!
What is the Puppy Preparedness Project?
It's a one on one adventure with one of our Resort Team Members lasting 90 minutes. Some of the things your puppy will experience is walking on a leash to meet everyone working in the building that day, eating lots of treats, having their toes, ears, and mouth played with, walking on different surfaces, getting weighed, standing in a bathing tub and on a grooming table, hanging out in a drying cage, leash walk outside around the parking lot where there are a lot of distractions, hang out in a resort enclosure, running around in the Resort yard, and even try to go up and down some stairs.
What does my puppy do there?
The Puppy Preparedness Project will take your puppy on a 90 minute adventure and will experience:
Different floor textures.
Different sounds.
Different smells.
Meeting different people.
Having their mouth, ears and feet played with.
Seeing what it looks like to visit the veterinary office, pet resort, and groomers (no actual exam or groom included)
And LOTS OF TREATS!!!
Please call 413-499-1580 a minimum of 48 hours in advance to book your appointment. We offer single visits and a package of 5 visits at a discounted rate!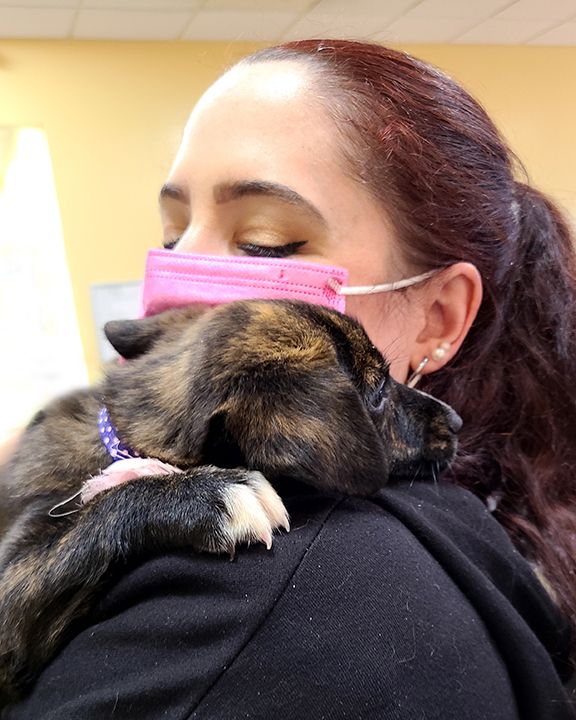 Why does my puppy need this?
Since COVID-19 took over all of our lives, dog adoptions and sales have soared. Social distancing has now become a part of our lives, but our puppies still need socialization.
Socialization is crucial to help your puppy mature into a happy, fun, and safe companion.
At the Shaker Hill Pet Resort we help your puppy absorb positive experiences so they are less likey to be afraid of them later. It is especially important to have us help your puppy engage in a positive enviroment at the veterinary office. The more variety we can introduce your pup to, the quicker they will gain their confidence.
*This is not a puppy training class*
*This is a puppy socialization experience*
How do I get my puppy involved in the program?
A critical time for your puppy's learning experiences tends to be before 18 weeks. We also need to make that your puppy is up to date on vaccines.
Before your puppy comes in for an adventure, we require proof of the following vaccines to be started:
Rabies vaccine
Distemper/parvo vaccine
Bordetella vaccine
Canine Influenza vaccine
And a negative fecal test
All puppies must be a minimum of 12 weeks of age.
All experiences must be scheduled at least 48 hours in advance.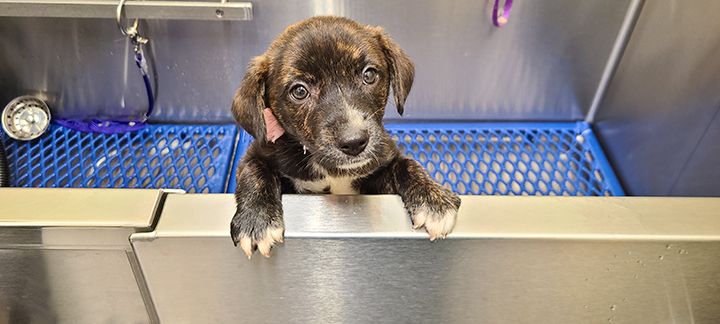 You can schedule puppy's adventure as a single visist or as a package.
· $35 per individual visit
· $150 for a package of five visits
While social distancing during this coronavirus pandemic is less than ideal, it doesn't mean that your puppy won't grow up to be a happy and confident adult dog. This predicament just requires some extra planning and continued commitment to a socialization plan. You've got this!
Please call 413-499-1580 a minimum of 48 hours in advance to book your appointment. We offer single visits and a package of 5 visits at a discounted rate!